| | |
| --- | --- |
| | Items & Storage |
| | |
| --- | --- |
| | Items & Storage |
BO01-i5-EN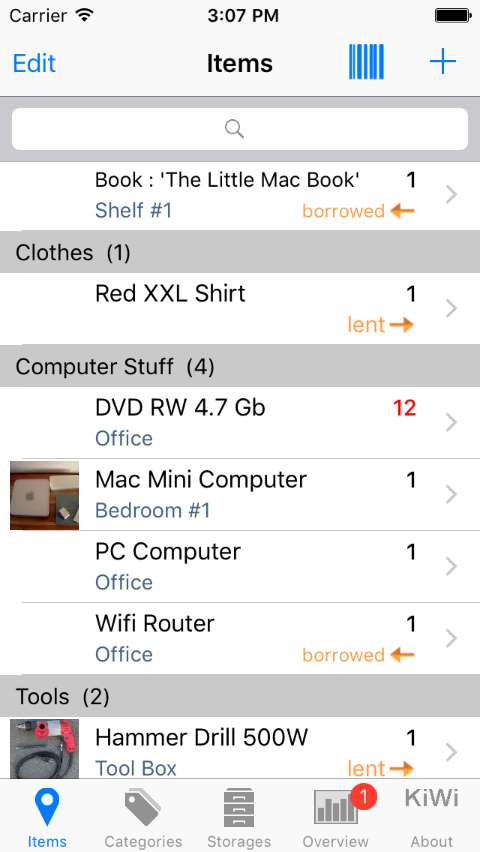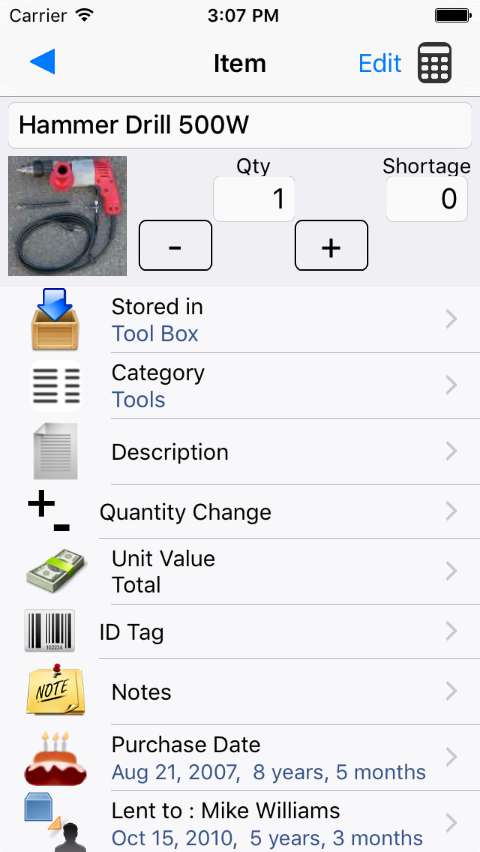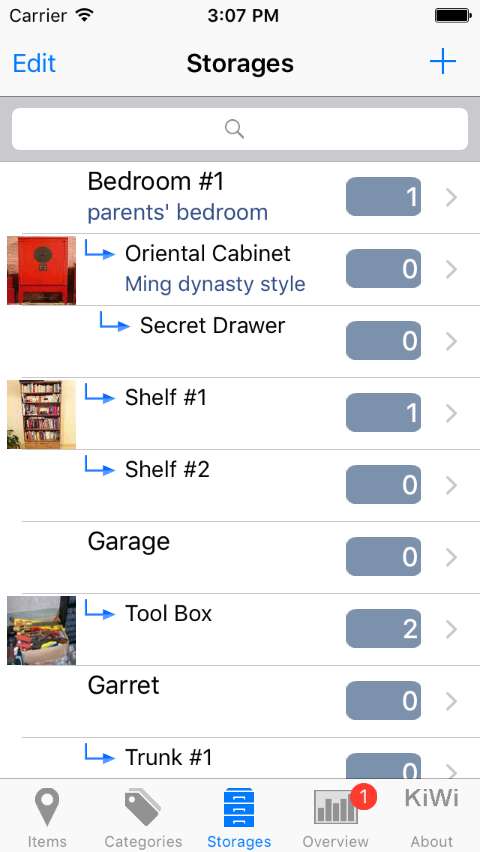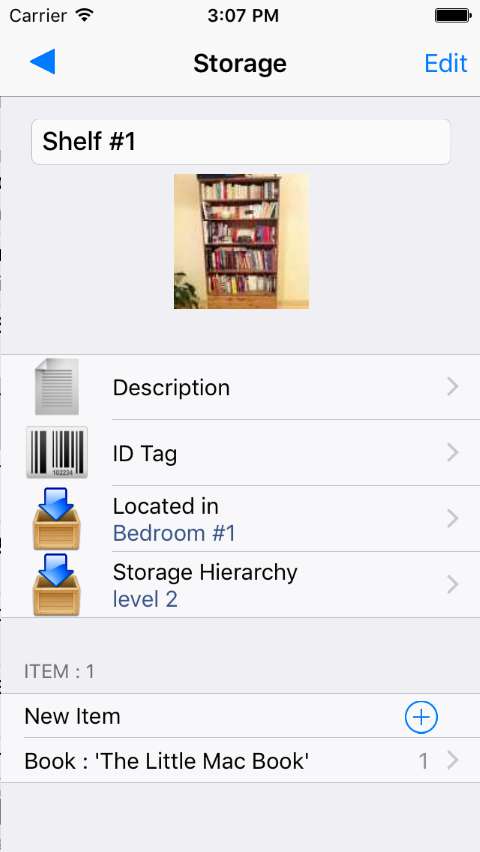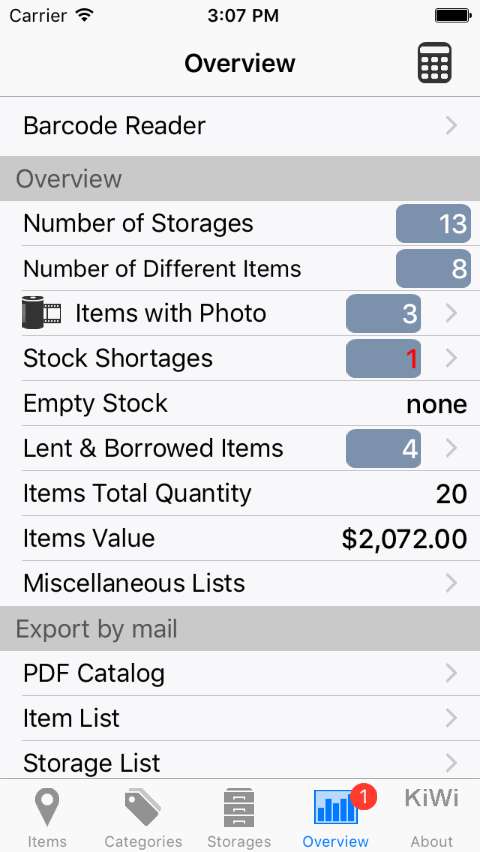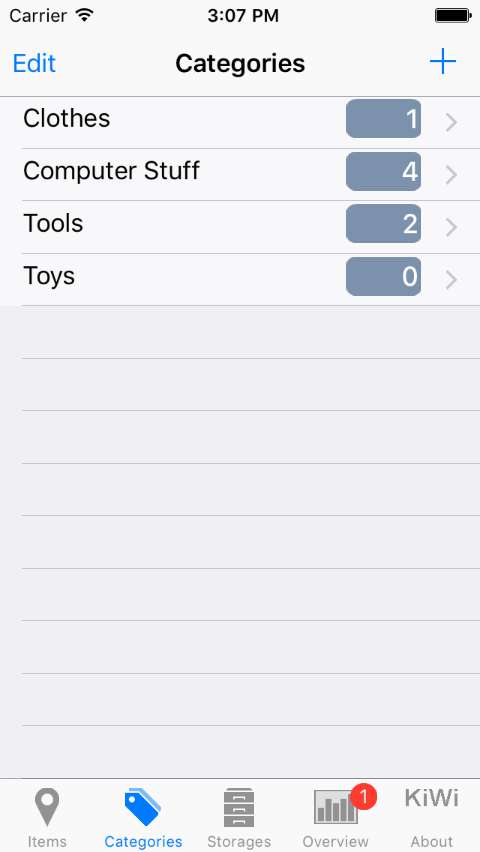 Item Detailed Information
Catalog the items you hold dear, associate them with categories and places of storage. Keep track of items you lend or borrow, as well as how many are currently in your possession. Conceptualize and hierarchize your places of storage. Easily find your items and their location.
Items&Storage allows you to catalog any items you want to: household items, tools, goods, documents, collections, etc. There's no limit to how many item categories can be entered. Each new item can be given a name, description, picture and quantity (set to 1 by default).
The items can be associated with the categories you choose: clothes, computer hardware, files, tools, materials, etc. (you can of course create any category you need).
In order to easily keep track of lent or borrowed items,Items&Storage gives you the opportunity to register the information (person, date) related to such operations.
List your items, sort them into categories and associate them with places of storage.
Easily manage your inventory level and value. Conceptualize and hierarchize your categories and places of storage.
Thanks to the built-in search tools, you can retrieve your items and their location(s) easily.
Separate your items or objects into coherent groups (work-related items, personal objects, etc.) in order to manage different stocks simultaneously.
To help you easily retrieve your stored items, Items&Storage enables you to associate them with a storage location: geographical reference, room, piece of furniture, drawer, suitcase, etc. Places of storage can be organized into several hierarchical levels, like living room / closet / shelf / box, for example.
Items&Storage comes with powerful search engines allowing you to instantly retrieve any item, information about it, its lent/borrowed status and place of storage on the one hand, or all the items stored in one place or belonging to the same category on the other hand.
Items&Storage allows you to export the data (items and storage locations) as a CSV file (which can be imported into most spreadsheet programs) or as PDF files. This allows you to view and manipulate the data on your computer.
For users wishing to accurately monitor their item storage levels, iStorage also enables precise quantity management for each item, including the setting of storage shortage alerts to quickly spot items whose quantity is below the predetermined level.